Candle Options
If you don't see what your are looking for email us.
We Can custom pour the color and fragrance that best suits you.
When choosing a fragrance let me give some advice from my experience of many hours of testing candles; If you like a subtle fragrance then Cucumber Melon, Papaya Mango and Fresh Pear and your best bets. If you prefer a candle with a strong aroma then any other fragrance from the line will be perfect. Remember that like taste, smell is subjective.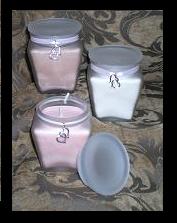 8.5 oz Soy Jar Candle- $8.00
---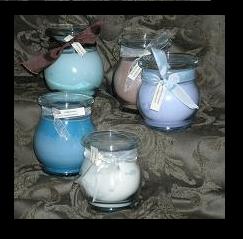 16oz Jar- $12.00
---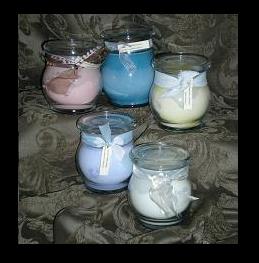 20oz Soy Jar Candle- 16.00
---